We are Manufacturer, Supplier, Exporter of Sugar Mill Automation, Sugar Factory Automation, Sugar Industry Automation, Sugar Process Automation, Sugar Mill Process Instruments / Equipments / Machinery from Miraj, Sangli, Maharashtra, India.
• Increased Milling with the same equipment.
• Continuous and Uninterrupted Feeding reduces Downtime and Increase Throughput.
• Elimination of Choking at Preparatory Devices, Mills, Chutes or Carriers.
• Maintained Juice to Imbibition Water Ratio increases Evaporation Efficiency.
• Optimum Mill Speeds with respect to Loads and Levels ensure good Milling Results at all times.
• Effective water saving and cutting off water flow when crushing is stopped.
• Constant juice Flow for process ensures even loading in the Boiling House and Stabilizes and Reduces the steam Consumption which means higher Boiling House efficiency and Bagasse Saving.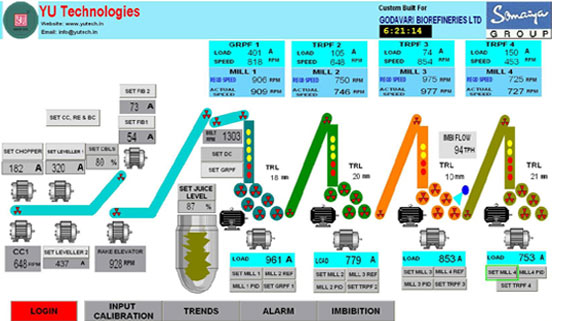 Schematic Diagram: Mill Control System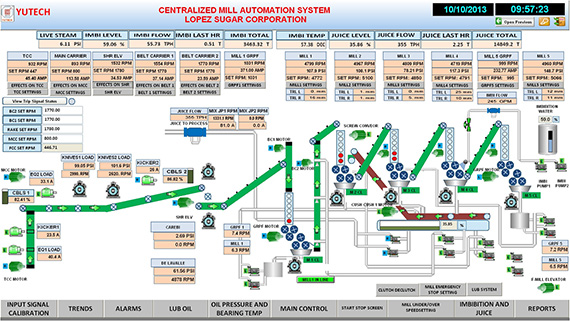 Screen Shot: Mill Control System
Features:
• Infrared Type Donnelly Chute Sensors ( We invented & are the only manufacturer of IR Sensors for Donnelly Chute Level )
• Radiometric top Roller Lift sensors.
• Precision Motor load/ pressure Sensors.
• Customized software is user friendly and the field data inputs ensure constant loads on the Mills at all times.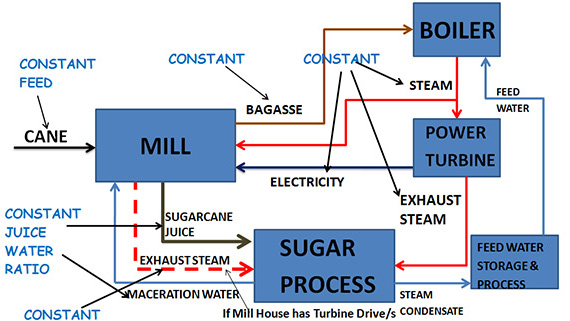 Block Diagram Of Mill Automation System
YUTECH

Mill Automation Maximizes Performance & Saves:

• Power
• Steam
• Fuel
• Costs
Thereby Generates Sustained Revenues Year on Year