We are Manufacturer, Supplier, Exporter of Sugar Process Automation, Boiler Automation, Distillery Automation, Sugar Mill Process Instruments / Equipments / Machinery from Miraj, Sangli, Maharashtra, India.
Sugar Process Automation Consists Of Following Systems:
• Juice Heater Control Systems
• pH And Lime Dozing Automation
• Clarifier Automation
• Evaporator Automation
• Batch And Continuous Pans Automation
• Continuous Centrifugal Machine Automation
• Vertical Crystallizer Automation
• Sugar Melter Automation
• Molasses Conditioner Automation
• Superheated Wash Water Systems
• Pressure Reducing And Desuperheating Station (PRDS) Automation
• Steam And Vapor Balancing Systems
• Condenser Automation

Operational advantages of Process Automation:
• Stabilized Shock Lime and Final pH ensures Improvement in Juice Clarity, Stabilized Dorr pH.
• Constant Evaporator outlet Brix Ensures smooths further Sugar Manufacturing Process.
• Evaporator Level is maintained hence Entrainment through Vapor is eliminated.
• Constant Evaporation results in Constant Vapor Generation hence better Heat efficiency.
• Pan Automations ensure Maintained Grain Size thus better and constant Sugar Quality.
• All the above advantages ensure Better Sugar Color thus Higher Sugar Price.
• Increased Throughput in the same operation time and Optimum Capacity Utilization.
• Saves Power, Steam and water thus Fuel Saving.
• Reduced Cost of Operation effect Substantial Economic Gains.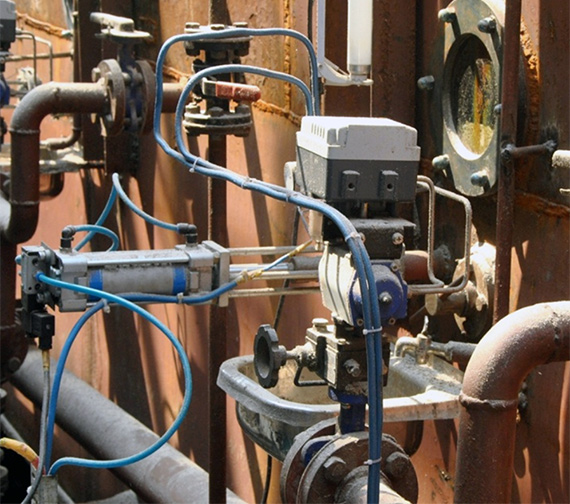 Brix Sensor Installed On CV PAN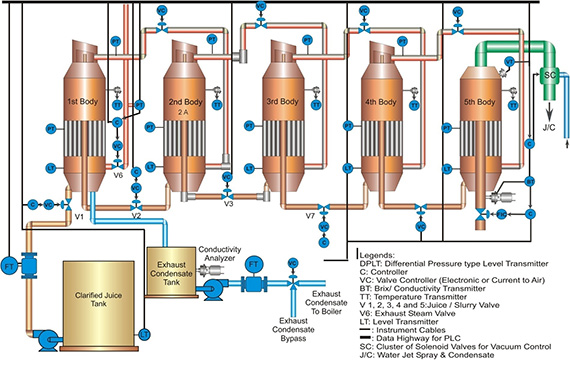 Schematic Diagram: Evaporator Control System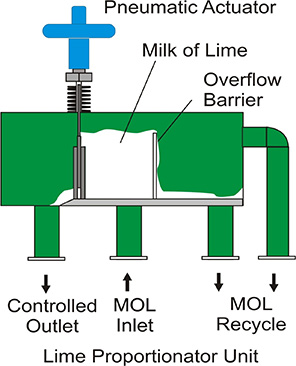 Schematic Diagram: Lime Proportionator Unit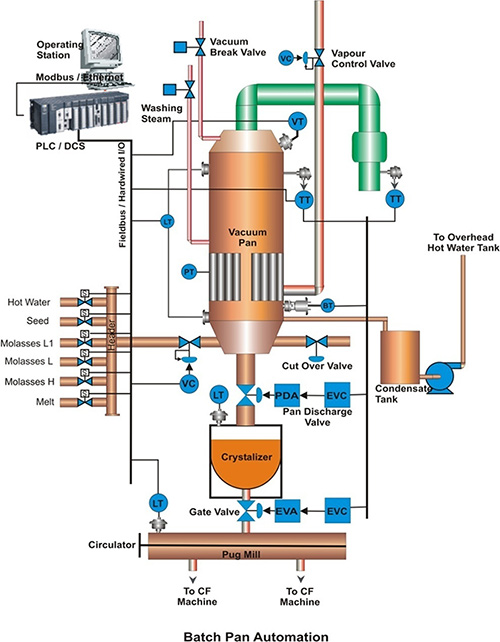 Schematic Diagram:Batch Pan Automation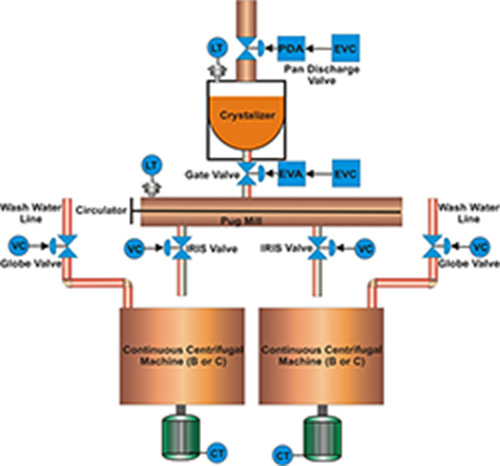 Schematic Diagram:Continuous Centrifugal Machine Automation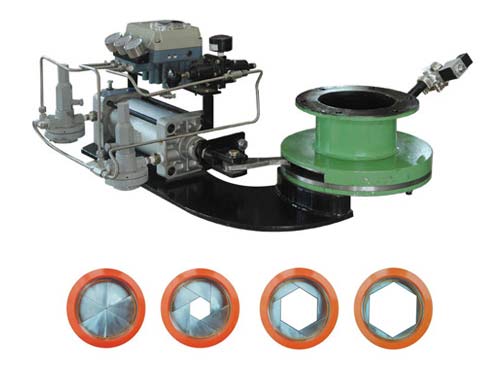 CSD / IRIS Type Control Valve Installed On Continuous Centrifugal Machine for Automatic Massecuite Intake WRT Drive Load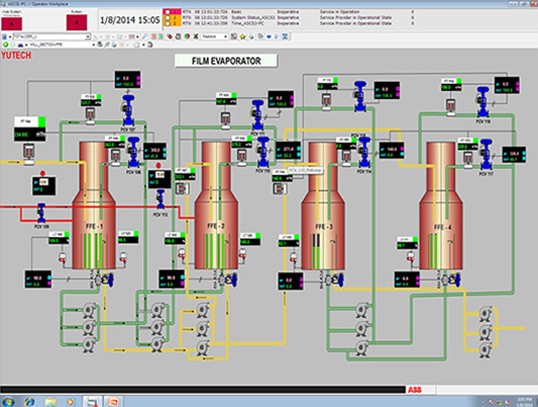 Screen Shot: Evaporator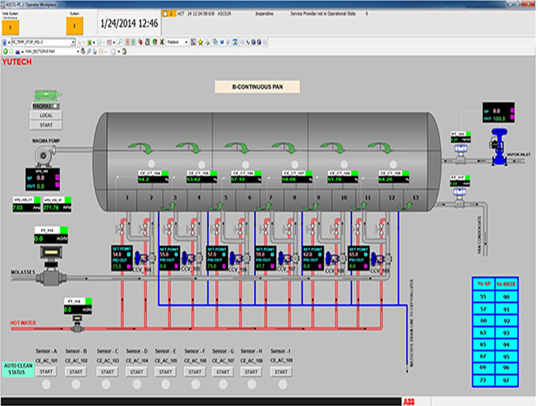 Screen Shot: CV Pan Automation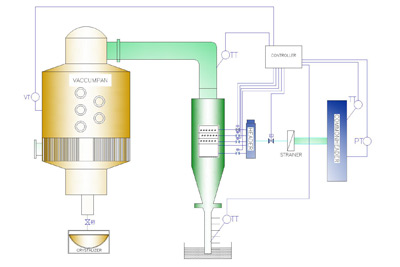 Condenser Automation: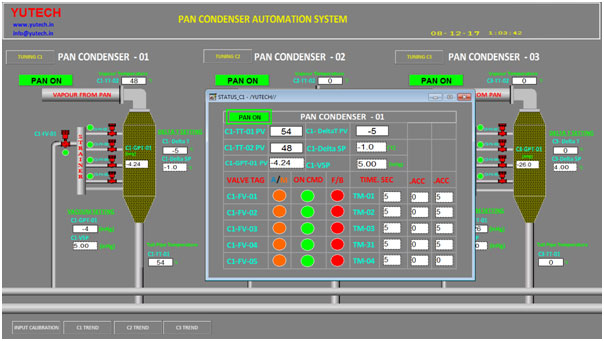 Condenser Automation: